Raya and the Last Dragon is also the very first Disney film that represents the Southeast Asian Culture.
Ever wondered when will a Filipino song be used in a Disney film? Wait no more cause Disney just announced that the first-ever Filipino Disney track will be sung by KZ Tandingan. The song's is called "Gabay" and will be released on Spotify this March 5.
The soundtrack "Gabay" is all about trust, strength, and unity and will be a part of Disney's 1st Southeast Asian film called the "Raya and the Last Dragon".
Disney Philippines in a statement said, "To celebrate the introduction of Disney's Southeast Asian-inspired princess and warrior, it is only fitting that the film's soundtrack will represent the region."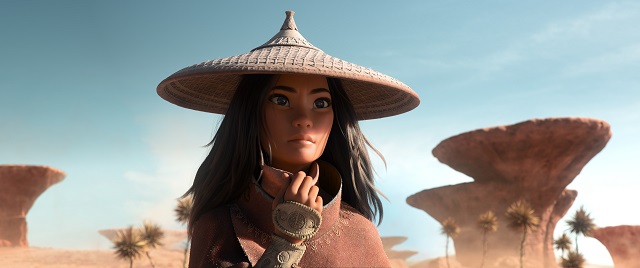 According to KZ Tandingan, "I am very grateful and I feel very proud to be singing in my language, and show off its beauty to the rest of the world." Southeast Asian people will now have a Disney Princess on-screen that they can relate to.
"I grew up watching Disney movies. Finally, there is a Disney Princess who I can feel a very strong connection to," she added.
Raya and the Last Dragon movie will showcase the warrior named Raya (voiced by Kelly Marie Tran) as she travels through the fantasy world of Kumandra to look for the legendary last dragon Sisu (voiced by Awkwafina) and unite her land.